At the Staccarto studio we are always working on new products to liven up your home and inspire a new DIY decoration project. Company founder Kathy is developing a line of plaid wall adhesives in a variety of hues. You will surely find a color combination to fit your current decorating needs and make putting up wall decals fun.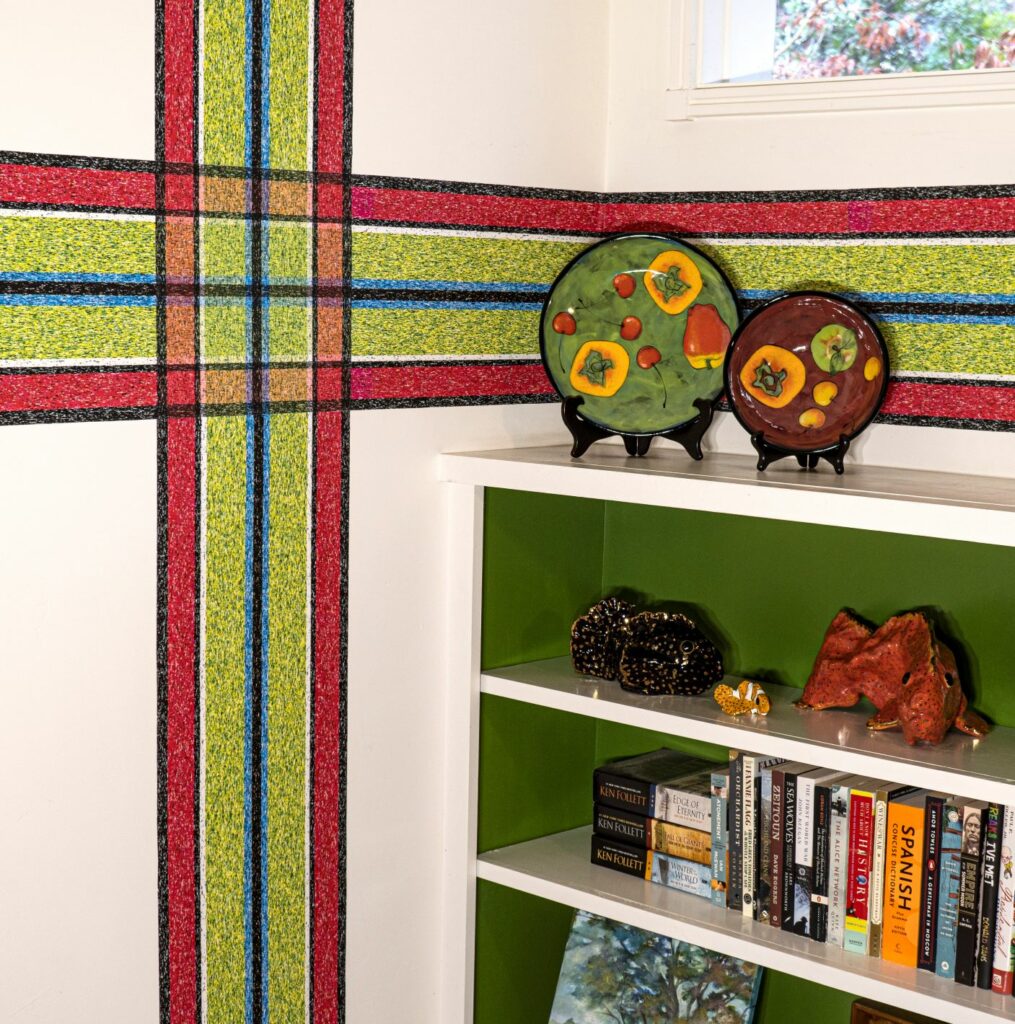 Each piece is actually a rolls of wall stripes and plaid printed onto adhesive fabric. It is a way to decorate a wall without covering the entire surface with wallpaper. Our plaid wall stripes lets you work with your existing wall paint. They add texture and design without overwhelming the space with patterns.
Unlike traditional wallpaper, putting up wall decals is so easy. It can be applied, moved, then re-applied several times without damaging the paint underneath. So you can try out a few different spaces or arrangements before settling to a final design. But as with all of Staccarto's adhesive products, if you remove these, even years later, they will come off easily keeping the wall intact.
These are just a few examples of the possibilities available with the plaid wall decorations by Kathy. More combinations, colors, and patterns are in the works and will be available soon in the Staccarto Shop. Meanwhile be sure to check out our Instagram for mandala posters, prints, decorating ideas, and beyond!