After many months of website upgrades, Staccarto is back with a whole new look to our website. To celebrate our re-opening we are re-introducing the Palabras Mandala by Uritan Mandalas. Uritan has been with us since day one of our small printing studio. The Palabras Mandala, one of our first and a more traditional mandala, is one of our favorites so we are highlighting it here.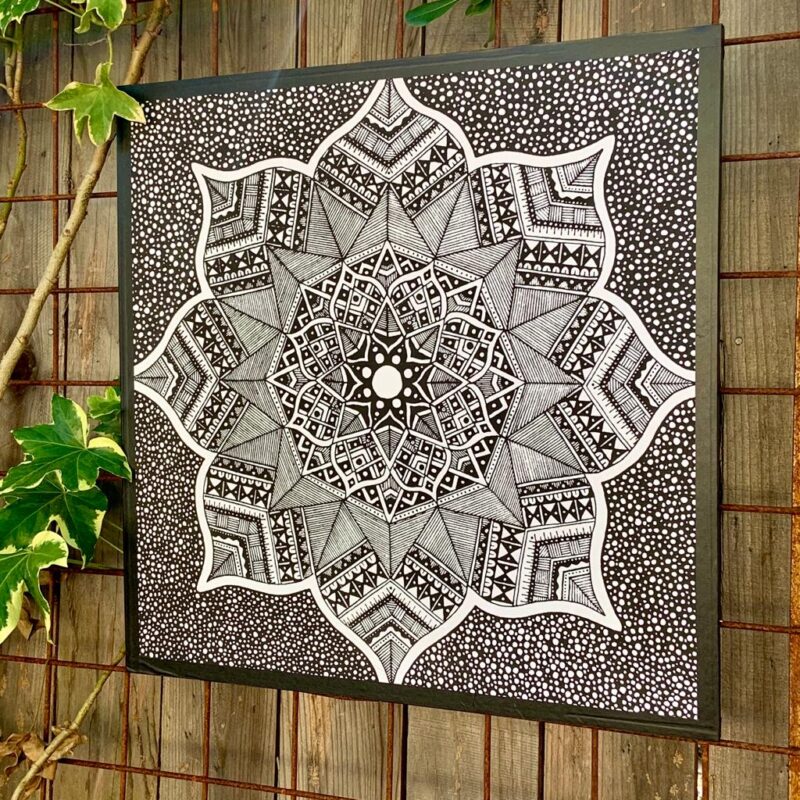 Palabras means "words" in Spanish. This piece was inspired by a conversation overheard by our artist, Uritan. He wondered what the world would be like if everyone used their words with intention and for positive change. So he created this piece in which each bubble represents a word being released from the central mandala, suggesting the intention of each word. This piece asks the viewer if our conversations are meaningful, or are they just talk.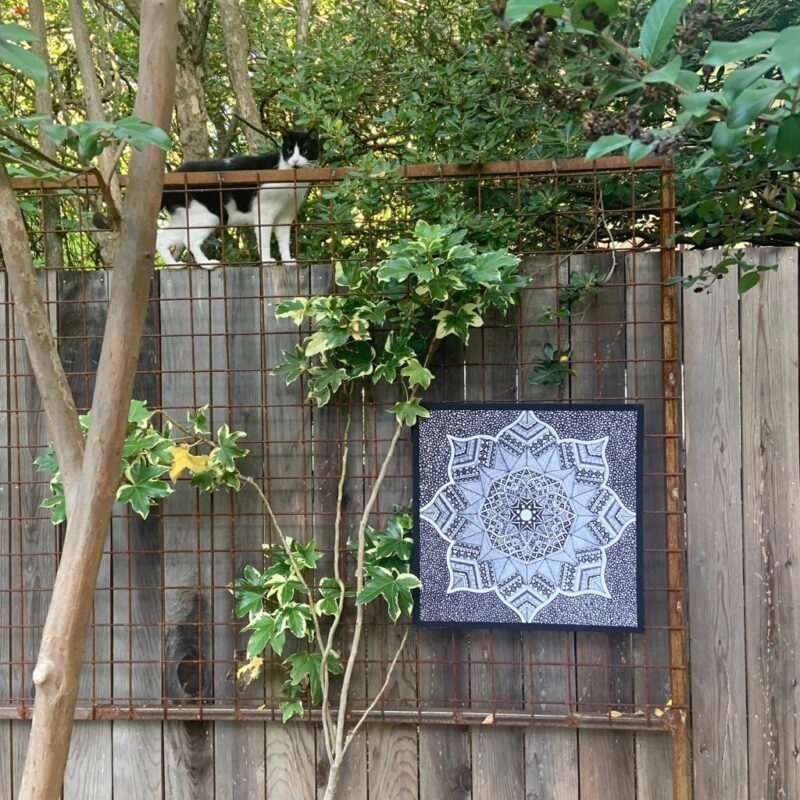 We offer Palabras as a mounted print as shown in the above photo and as a wall decal, shown below. The mounted print comes ready to hang on a wall or can also be tucked inside a shelf. You can apply the decal to an indoor wall or door. Wherever it is placed, this more traditional mandala, Palabras reminds us to speak with intent.